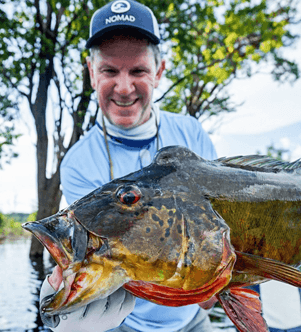 October 29 - November 6, 2023
Hosted by Pat and Kim Dorsey
TRAVEL DETAILS AND PRICING
6 days fishing and 8 days in-country $6500.00
Anglers on this trip can plan on arriving to Manaus on October 29. After overnighting in Manaus, the group will take a charter flight from Manaus to Baracelos on October 30, where the Mother Ship awaits you. After 6 full days of fishing, the group will leave Baracelos for Manaus on November 6th. Plan on flying home on November 7th from Manaus.
INCLUDES
Airport Transfers
8 nights in the country
6 full days of guided fly fishing
Hosts and Translators in Manaus
Single Occupancy with private bathroom on the Mothership
Single Occupancy hotel room in Manaus (Both on your way to and from the Mothership)
Round trip charter flight to Baracelos (where the Mothership is)
Global Rescue Insurance – covers entire trip with Nomadic Waters
DOES NOT INCLUDE
Airfare to Manaus
One lunch and one dinner in Manaus
Fly Fishing gear
Flies, terminal tackle
Alcohol
Gratuities for staff and crew (10% of package price is recommended)
Gratuity for host in Manaus ($20 tip recommended)
Destination Fly Fishing Trip To The Brazilian Amazon Hosted By Pat Dorsey
Embrace the adventure of a lifetime while catching exotic fish in one of the world's wildest regions -- all with the help of experienced, knowledgeable guides! Pat Dorsey hosts this guided fly fishing expedition to the Brazillian Amazon where you can take your fishing skills further than you ever thought possible. For 6 nights, you, Pat and a team of guides from Nomadic Waters will explore the remote Rio Negro river, hunting down beautiful and exotic fish like peacock bass, arowana, wolf fish and more. You'll be surrounded by dense jungle rich with wildlife and breathtaking flora.
But while you'll be far from home, this trip is far from roughing it. With the help of provided translators, you'll prepare for your journey in the city of Manaus, the largest Brazillian city in the Amazon. From there, you'll head to The Mothership, a 108' yacht with single and double occupancy cabins featuring private baths, a refrigerator and air conditioning. The Mothership is stocked with everything you'll need, including a relaxing jacuzzi and sauna. Experience a whole different side of fly fishing -- on the other side of the world -- with host Pat Dorsey.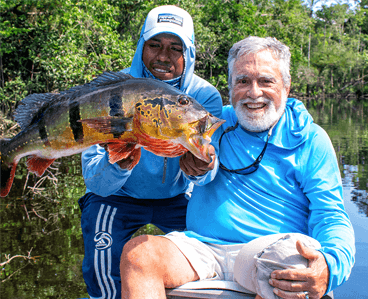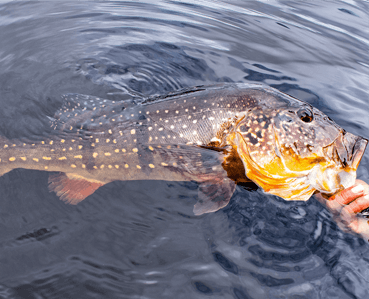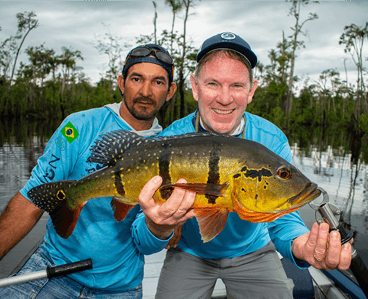 Why Choose A Fly Fishing Trip Hosted By Pat Dorsey?
When you take a guided fishing trip hosted by Pat Dorsey, you'll partner with experts around the world for accommodations and fishing success that you'll always remember. That means you can focus on the business at hand: the business of catching fish! All local travel arrangements, meals and lodging are included. You'll enjoy the tastiest meals and refreshing accommodations, so you're charged up each morning for a rewarding day on the water. We'll help you know what to pack, including all the gear and apparel you'll need. And we'll get you to the right spot for the best fishing according to the day's weather and conditions. We make it easy to have a great day fishing in exotic, beautiful places. Travel in style and fish like a local with fly fishing trips hosted by Pat Dorsey.
Book your trip to the exotic Amazon today. Just use the form below. We make dream fishing vacations a reality every year. Come join us on our next adventure!