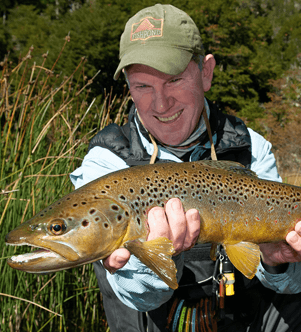 April 14-21, 2024
Hosted by Pat Dorsey 
TRAVEL DETAILS AND PRICING
6 days and 6 nights $5950.00
Anglers on this trip can plan on flying to Buenos Aires on April 12th, arriving on April 13th. The group will fly to Bariloche on the morning of April 14th. The staff picks up the group from Bariloche and takes the group to the Rio Manso Lodge.
The group will depart the lodge on April 21st.
INCLUDES
Airport Transfer to and from Bariloche area
Lodging
All Meals and Snacks
All Beverages including wine and alcohol
Guided fishing (1 guide per 2 anglers)
Fishing License
Internet, Laundry, etc.
Non-fishing guided activities
DOES NOT INCLUDE
Travel from your home to the lodge
Personal fishing gear
Terminal tackle
Flies
Gratuities for the staff and guides
Long distance telephone calls
Massages (available upon request)
Fall Fly Fishing Trip To Rio Manso Lodge In Patagonia With Pat Dorsey
Near the border with Chile and Argentina you'll find the Rio Manso Lodge, and the incredible fly fishing to be found in northern Patagonia. With a climate, altitude and terrain not unlike ours in Colorado, you might not feel so far from home. But since April in our hemisphere is fall in South America, it's more like September up here -- and that makes April the ideal time to hit the water in Patagonia. Brown and Brook Trout are hungry in prep for mating season, and fish weighing up to 20 pounds are ripe for the catching. Best of all, there's so much water to explore, from small streams to roaring rivers to deep mountain lakes.
Join us and stay at the scenic Rio Manso Lodge nestled in the Andes mountains of Argentina. Lodging, freshly made meals and beverages including alcohol are included. You'll also have laundry services and internet connection. Massage services are available on request. A fly fishing trip to the mountains of Patagonia is sure to elevate your entire mood.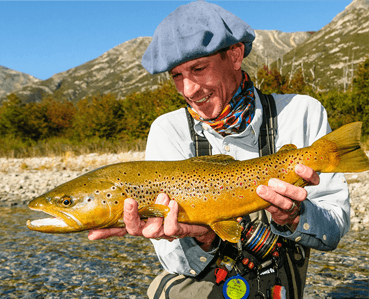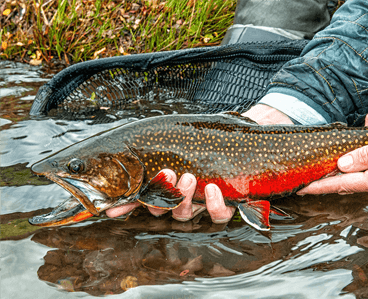 Why Choose A Fly Fishing Trip Hosted By Pat Dorsey?
When you take a guided fishing trip hosted by Pat Dorsey, you'll partner with experts around the world for accommodations and fishing success that you'll always remember. That means you can focus on the business at hand: the business of catching fish! All local travel arrangements, meals and lodging are included. You'll enjoy the tastiest meals and refreshing accommodations, so you're charged up each morning for a rewarding day on the water. We'll help you know what to pack, including all the gear and apparel you'll need. And we'll get you to the right spot for the best fishing according to the day's weather and conditions. We make it easy to have a great day fishing in exotic, beautiful places. Travel in style and fish like a local with fly fishing trips hosted by Pat Dorsey.
Book your trip to scenic Patagonia today. Just use the form below. We make dream fishing vacations a reality every year. Come join us on our next adventure!