Charlie Meyers State Wildlife Area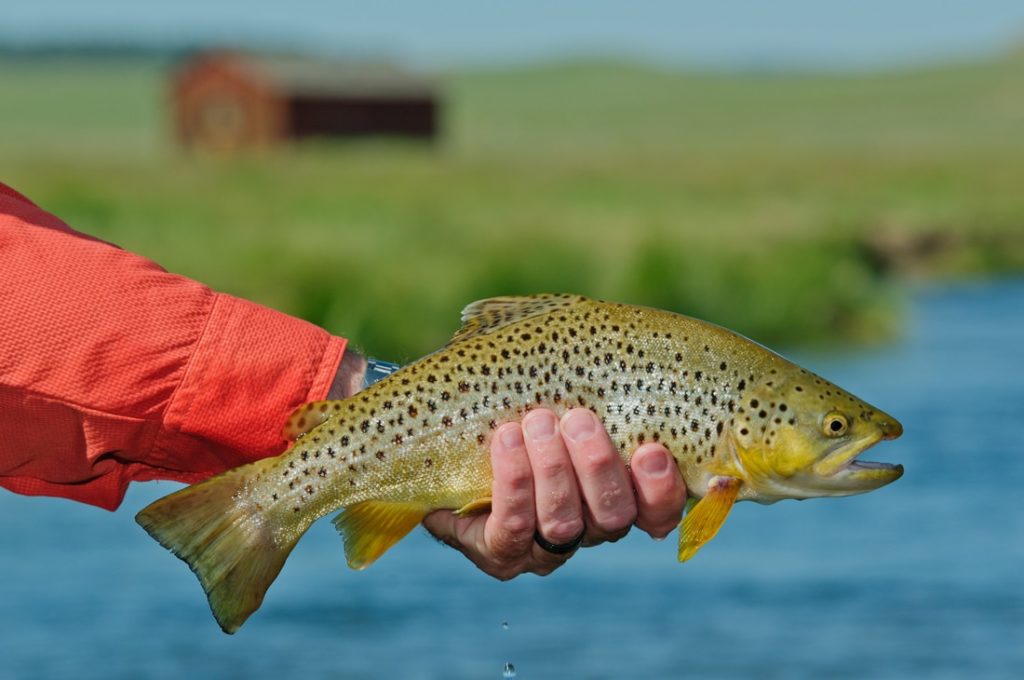 Effective Patterns: #10 Pine Squirrel Leech, #10 Mayer's Mini Leech, #18 Buckskin, #18-20 Juju Baetis, #18-20 FlashBack Mercury Pheasant Tail, #20-22 Chocolate Foam Wing Emerger, #22 Stalcup's Baetis, #14-16 Caddis, #16-18 PMD, #24 Stalcup's Trico, #14 Yellow Stimulator, #10 Amy's Ant, #10 Hoppers, #20-22 Parachute Adams, and #18-20 Sparkle Dun
Fly Fishing Information for The Dream Stream Between Spinney & Eleven Mile Reservoirs Colorado
The lush meandering, meadow portion of the South Platte between Spinney and Eleven Mile Reservoirs is known as the "Dream Stream" or the Spinney Mountain Ranch.  This beautiful 3-mile section of the Platte offers anglers the opportunity of a lifetime to catch large trout. This fabulous tailwater fishery is located in the heart of South Park, tucked between 14,000 foot snow capped peaks on the west, rich ranchland to the north and south, and Pikes Peak on the east. Spinney is a well-balanced fishery where anglers can catch trout on nymphs, dry flies, and streamers.
The river is comprised of prime trout habitat, which includes, riffles, runs, gravel bars, shelves, and undercut banks. Fly-fishers can expect to catch a mixed bag of rainbows, browns, and cutthroats in 10-18 inch range. In addition spring (rainbows, and cutthroats) and fall (browns and kokanee salmon) spawning runs from Elevenmile Reservoir are quite impressive with fish up to 10 pounds landed during a key three-four week period. Ideal flow conditions for "Dream Stream" are between 100 and 250 cfs. The regulations are flies and lures only and all fish must be returned to the water immediately.
The Charlie Meyers State Wildlife Area (commonly called the Spinney Mountain Ranch or Dream Stream) is a classic meandering, meadow stream. Anglers have the opportunity to catch rainbows, cut-bows, cutthroats, and brown trout when they fish this fabled stretch of water.
Tips & Other Information:
The Dream Stream is starting to shape up after a challenging year with high water. Don't get me wrong, the flows are still a bit high, but we are heading in the right direction. The big-bites are still a great attractor (San Juan Worms, scuds, leeches, craneflies, etc.) trailed by a smaller offering. Effective droppers are Buckskins, Mercury Pheasant Tails, Juju Baetis, Barr Emergers, Chocolate Foam Wing Emergers, red Copper Johns, and RS 2's in sizes 18-22.  The dry fly fishing should continue to improve as the flows receded. Carry plenty of offerings to match adult caddis, yellow sallies, and Pale Morning Duns. Make sure you bring plenty of Deep Woods Off, the mosquitoes and deer flies can get bad at times.