North Fork of the South Platte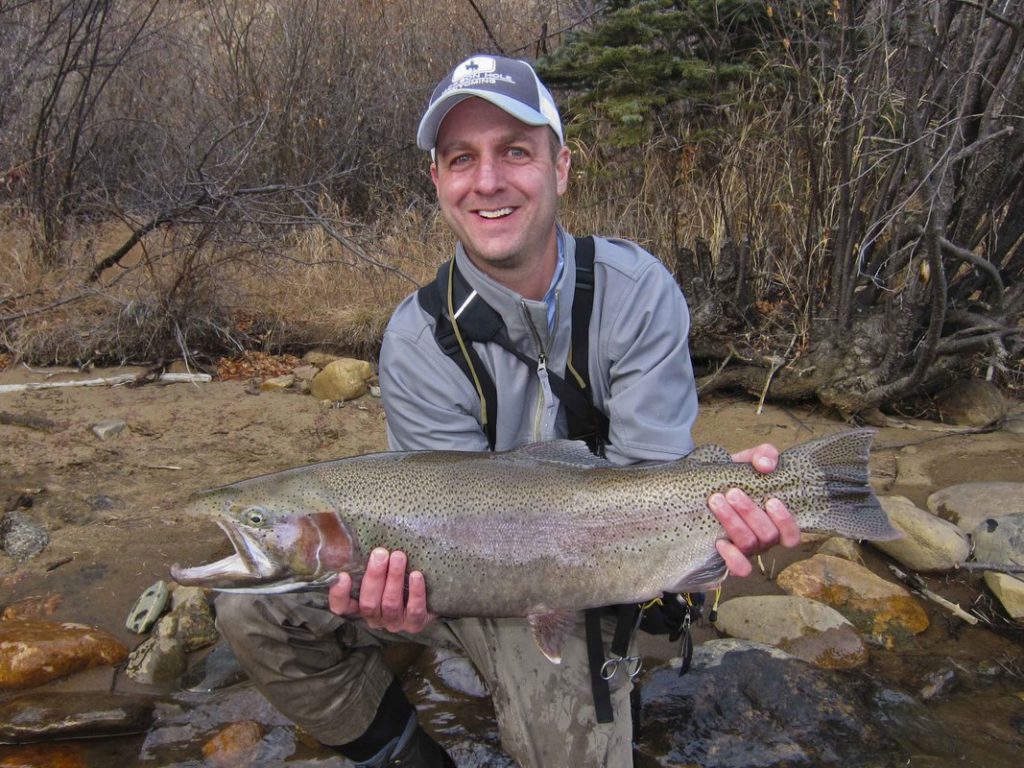 Effective Patterns: #14 Pink San Juan Worms, #14 Red San Juan Worms, #10-12 Pat's Rubber Legs, #16 egg patterns, #14-16 Bead Head Breadcrust, #18 Bead Head Pheasant Tails, #12 Chamois Leeches, and a variety of midge imitations.
Stream Conditions, Effective Patterns, & Expert Fly-Fishing Tips from Pat Dorsey
The North Fork of the South Platte River offers yet another opportunity to sample the South Platte River system. The vast majority of this swift, fast flowing stem of the South Platte River is within an hour's reach of metropolitan Denver, nevertheless, this branch gets over-shadowed by the renowned South Fork. The headwaters of the North Fork, as it is referred to, commence on the eastern side of legendary Kenosha Pass. The North Fork is extremely small and expeditious for the first several miles until it joins forces with diverted water from the bottom of Dillon Reservoir via the Roberts Tunnel. Another tributary—Geneva Creek—further adds a substantial quantity of water to the North Fork near the small town of Grant. This creek is especially influential during run-off as the North Fork swells and becomes high and roily. Several other smaller side-streams also enter the river but are not the magnitude of the two previously mentioned sources of water.
The North Fork is comprised of shallow riffles, runs, and an abundance of pocket water. Deep holes are uncommon throughout this section of river. The water is gin clear, and standard sight nymphing tactics work best on a day-to-day basis. Short-line nymphing is the most effective technique with the heavy brush, small pockets, and quick seams—all of which are key holding areas for the trout. Typically if it looks "fishy", it generally is, and of course it's always lucrative to find fish positioned where you think they should be.
Trophy trout await you on many of our leases on the North Fork of the South Platte.  To book a day at North Fork Ranch, Shawnee Meadows, or Rawhide (upper and middle) Fly Fisher's call the Blue Quill Angler (303-674-4700) and we'll gladly assist you.
Tips & Other Information:
The North Fork of the South Platte River is starting to shape up. Denver Water is projecting to move 60% of its downstream demand via the Roberts Tunnel. The remainder will come from Cheesman Dam. Look or the flows to stay in the 250-400 cfs range in the near future. Its hard to go wrong right now with an egg midge combo. A Manhattan Midge as been very good as of late….