Spring Run-Off Delayed With Cool Weather Trend
This has been a strange year with regard to spring run-off!Most of the state's freestones are experiencing lower than normal flows (based on historic data) due to cool-weather trends. Don't get me wrong–rivers like the Colorado and Gunnison are flowing over 2000 cfs, but this is still lower than they should be this time of year!
The majority of Colorado'stailwaters are flowing lower than expected too, as government agencies like Denver Water try and fill their stillwater impoundments to supply downstream demand later this year. Cheesman Reservoir is normally spilling by now, but the 80,000 acre-feet reservoir is not full. Currently the reservoir 4200 acre feet from full pool.
The State's snow pack is above average and snow continues to fall in the high country. In the past 24 hours, snow fall was measured in feet, not inches, in the high country. The snowfeilds just need to manifest themselves into water before our streams experience a "normal" spring run-off.
Trust me…its coming! My guess is a normal run-off begins this next week as temperatures statewide will be in the 60-70's, with nighttime lows in the mid 30's. Once the nighttime lows stay consistently above freezing, snow melt becomes a major factor on unregulated streams. Inflows above our reservoirs will rise too, as feeder streams begin to swell.
Until then, get out and enjoy some fabulous fishing! Dry fly enthusiasts are experiencing epic blue-winged olive hatches with the low flows! Its hard to go wrong with a size 20 Mathew's Sparkle Dun to fool these surface feeders.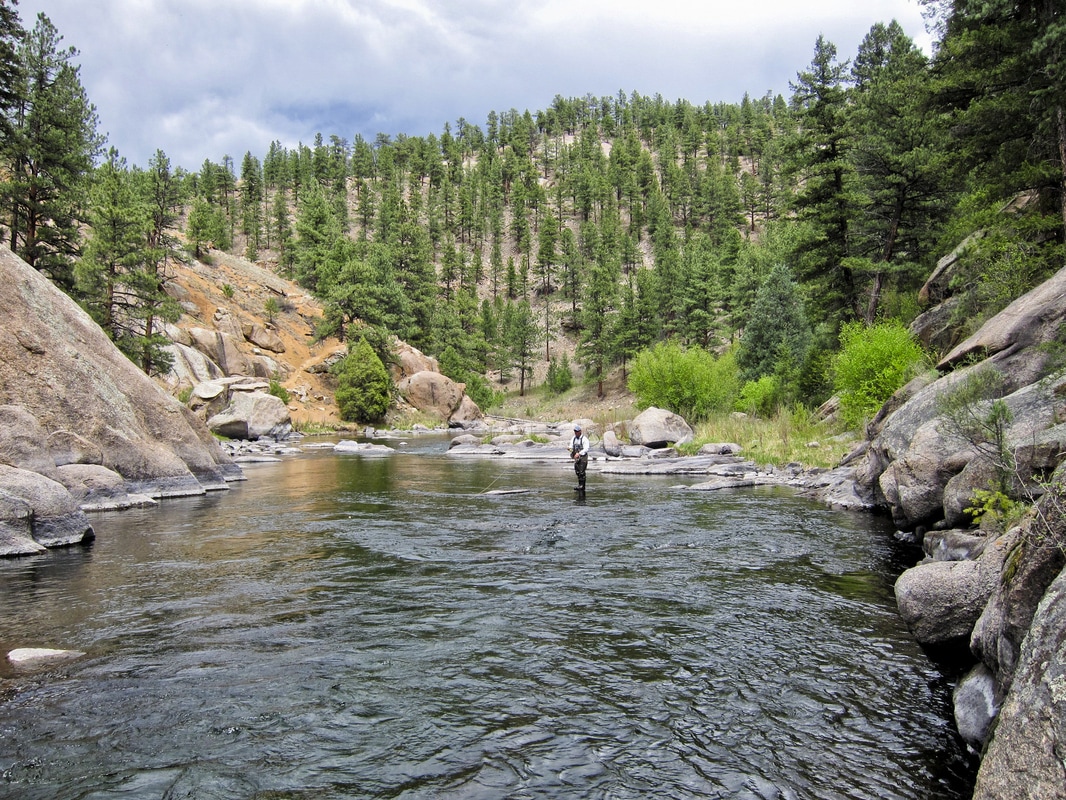 ​
​
Tailwaters are your best bet during the high-water season. They remain fishable under a wide range of conditions. Currently, most of the tailraces statewide are low and clear, as the stillwater impoundments above are not full yet.
Here is an up-to-date report river on some of the most popular fishing destinations in Colorado. It highlights some of Colorado's best freestones and tailwater fisheries. Ifyou want further stream info visit http://www.dwr.state.co.us/SurfaceWater/Default.aspx
South Platte below Spinney Reservoir, 80 cfs
South Platte below Elevenmile Reservoir 80 cfs
South Platte below Cheesman Reservoir 100 cfs
Blue below Dillon Reservoir 200 cfs
Colorado at Parshall 920 cfs
Colorado near Kremmling 2090
Eagle near Gypsum 1010 cfs
Frying Pan below Ruedi Reservoir 253 cfs
Roaring Fork near Glenwood Springs 1910 cfs
Gunnison near Gunnison 2160
East near Almont 1100 cfs
Taylor below Taylor Park Reservoir 300 cfs
Conejos below Platoro Reservoir 249 cfs
Rio Grand near Creed 700 cfs
Arkansas below Salida 1140 cfs
Animas near Durango 1800
Delores below McPhee Reservoir 805 cfs
Cache La Poudre River near Fort Collins 899 cfs
​Uncompahgre River belowRidgeway Reservoir 296 cfs
Yampa below Stagecoach Reservoir 33 cfs
Yampa at Steamboat 1220 cfs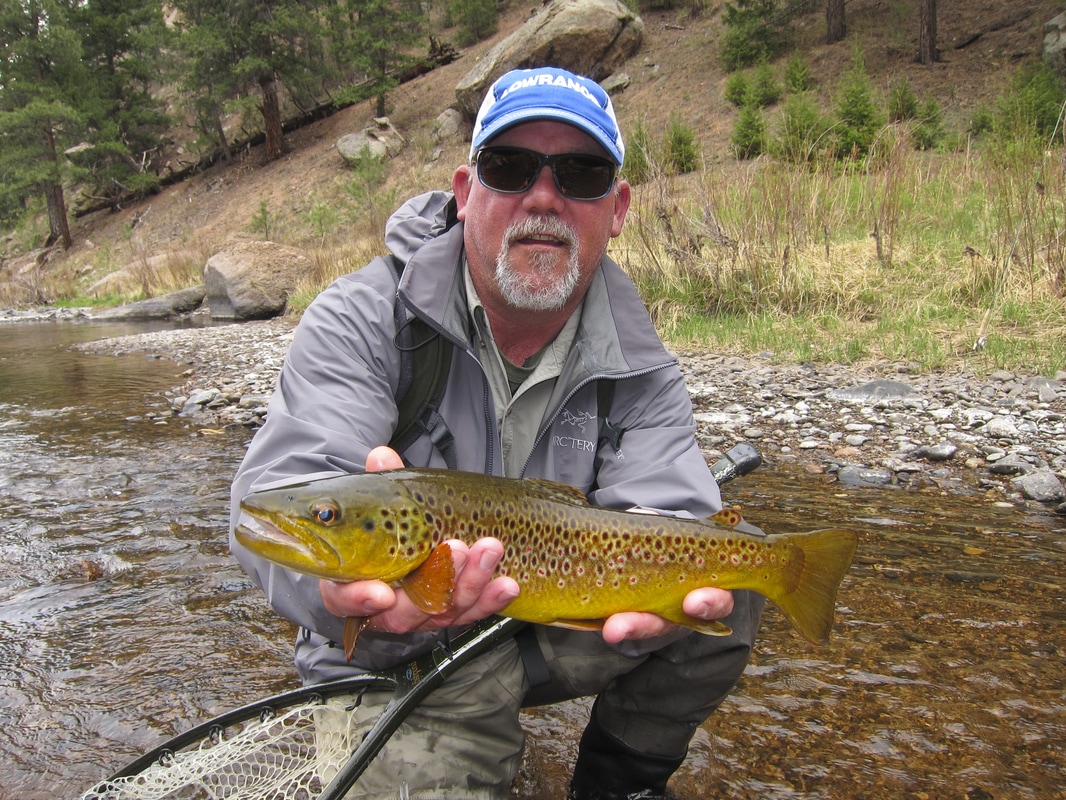 Tailwaters are providing dry fly enthusiast the opportunity to catch some sweet fish on dry flies. Greg Lukacs is all smiles after fooling this thick-bodied brown trout with a size 20 Mathew's Sparkle Dun.
I hope this information helps you plan your next fishing adventure. Have a great week in Trout Country!
Share this Post