High Water Tips for Successful Spring Fishing
During the peak of spring run-off you'll need to adjust your tactics and techniques to match the prevailing conditions. As a general rule, tailwaters will be your best option during the high-water season. Tailwaters will traditionally provide anglers with clear flows and more of a consistent fishery in comparison to unregulated trout streams called freestones. Tailwater junkies should make sure they are prepared to imitate hatches of midges, blue-winged olives, and caddis.
While freestones can be consistently inconsistent, ruling out success on a unregulated trout stream can be a huge oversight. I have had many productive days on free-flowing trout streams like the Gunnison River (between Almont and Blue Mesa Reservoir) despite high, roily conditions and off-colored water. During the spring months, flows and clarity on freestones will vary greatly based on warm weather trends and cold snaps. If you do your homework by watching the flows closely, there will be plenty of opportunities to fish your favorite freestone.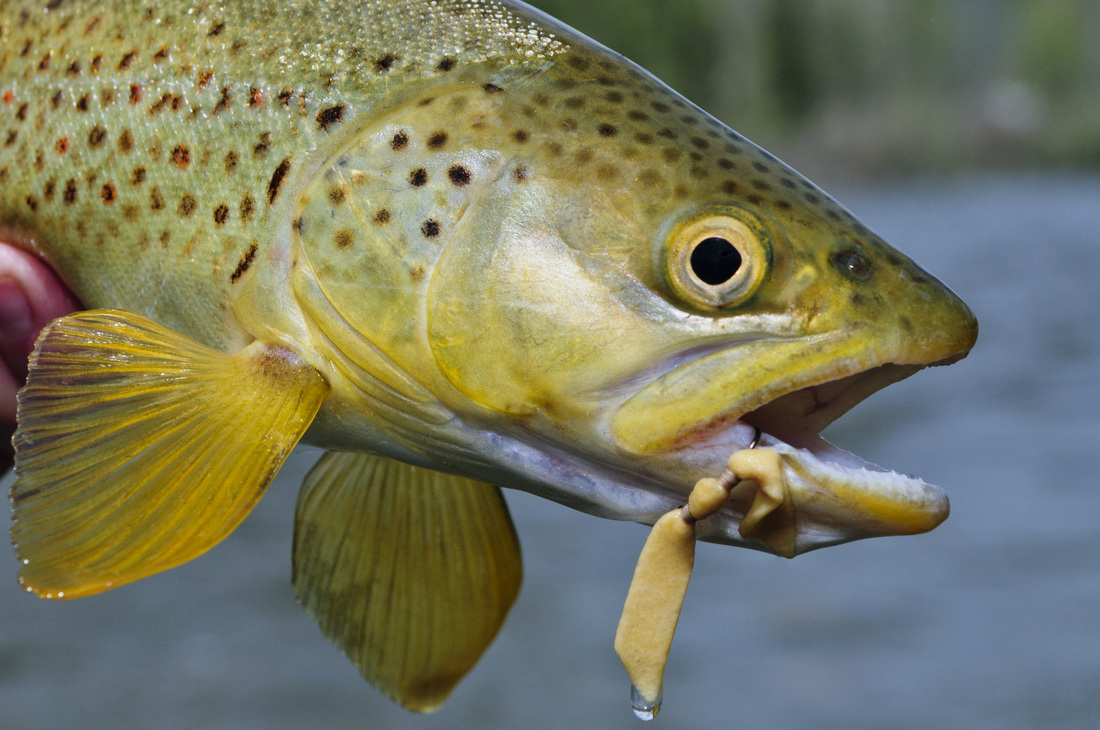 This Gunnison River brown trout was fooled with a Chamois Leech during spring run-off. Chamois Leeches have become one of my favorite patterns during the high-water season.
Success on freestone streams during the high-water season begins by targeting the soft water margins, especially those found along the river's edge. The fish will stack up along the streambanks and feed opportunistically on just about anything that comes their way. Over the years, I have found success with bright or gaudy flies like Chamois Leeches, pink and red San Juan Worms, egg patterns, Pat's Rubber Legs, and white or black Cone Head Woolly Buggers. All of these patterns can be purchased at the Blue Quill Angler!
Share this Post