Water Temperatures Getting Warm at Deckers and in Cheesman Canyon with the Reservoir Spilling
With Cheesman Reservoir spilling, the water temperatures are rising rapidly on the South Platte River near Deckers. Please don't play the fish to exhaustion or keep them out of the water taking a bunch of pictures. I would strongly recommend using barbless hooks and keeping the fish in the water when handling them or taking the fly out of their mouth. Also, please make sure you wet your hands before handling any fish!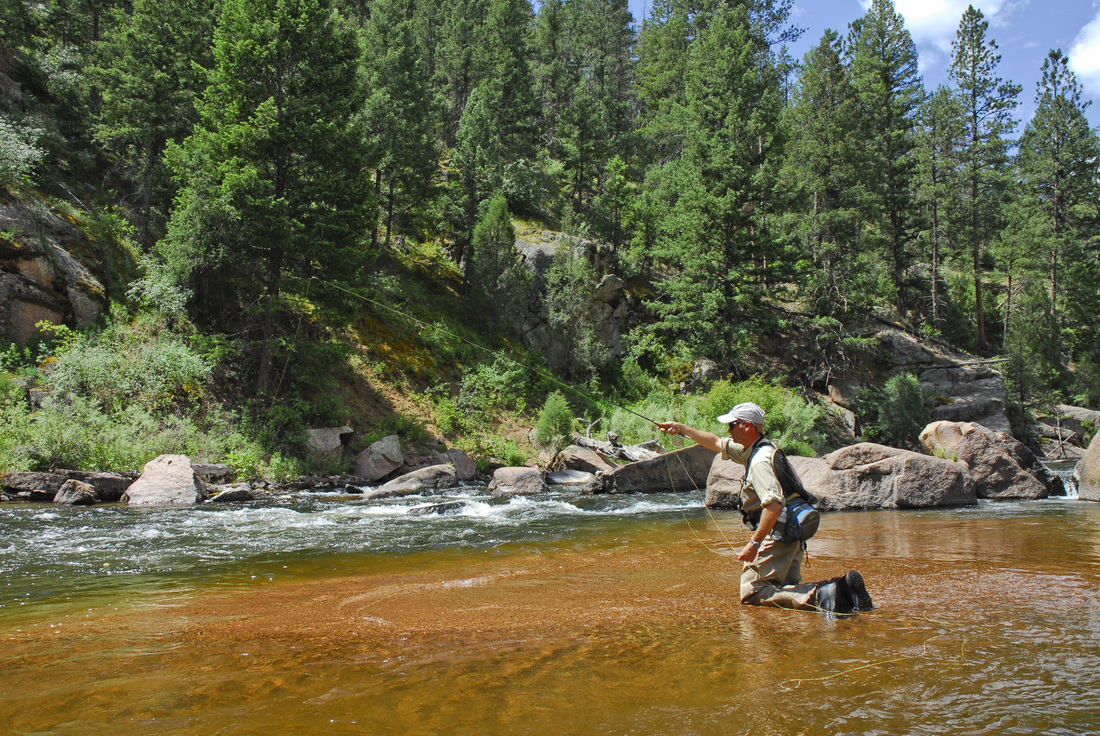 Doug McElveen fishes to a pod of rainbows in Cheesman Canyon. Cheesman Reservoir is currently flowing over the spillway and water temps are rising quickly from warmer water on top of the reservoir entering the fishery.
If the water temperatures exceed 67 degrees, the angling community ask you to refrain from fishing, as hooking and landing trout, only adds stress to our precious fish. I would strongly recommend fishing in the mornings when the water temperatures are in the low 60's. That's when you find the best fishing and this will help reduce any undue stress on the trout! The South Platte has made a remarkable comeback since the Hayman Fire, we all need to work together to protect one of the best fisheries in the west.Thanks for your support and cooperation!
Share this Post