Don't Let the High Water Fool You…Fishing is Still Good!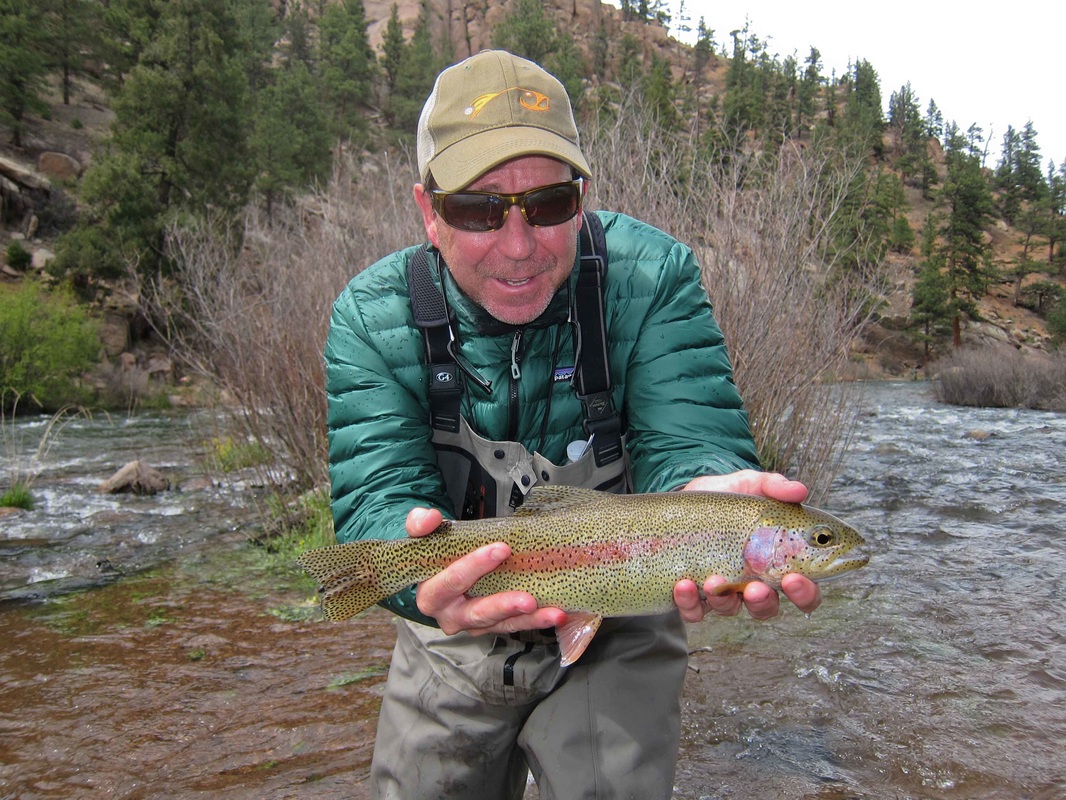 Billy Aud fooled this beautiful South Platte Rainbow with a stonefly nymph. Don't let the high flows fool you, fishing has been excellent as of late.
Despite the high flows in many sections of the South Platte River, fishing is still very good! Flows below Cheesman Reservoir are currently 614 cfs. Feeder creeks are adding a lot of additional water below Cheesman Canyon and the clarity deteriorates quickly as you move downstream.
Below Deckers the water is off-colored but this can be a huge advantage for the angler. The fish are not feeling pressured and they are eating hard. If the water is dirty, fish with bright flies like chartreuse egg patterns, pink San Juan Worms, and Chamois Leeches. In high, clear water, fish with your normal "high water bugs" and standard tailwater selection. Effective flies as of late have been UV Scuds, San Juan Worms, stoneflies, craneflies, and Baetis nymphs.
Share this Post