Denver Water is Doing an Impeccable Job Managing the Water Temperatures Below Cheesman Dam
Denver Water is our friend—it's plain and simple! Currently Denver Water is releasing water from three locations to keep the water temperatures at optimum levels below Cheesman Reservoir. As of late, there is 105 cfs coming off the bottom, 50 cfs coming out of the Jet Valve, and the remainder (approximately 900 cfs) is flowing over the spillway.
Denver Water closely manages the water temperatures on a daily basis. "We opened up the Jet Valve to warm up the water a bit. Surface temperatures on Cheesman Reservoir have been cooler than normal. Once we opened up the Jet Valve the water temperatures went from 49 to 51 degrees" said Dave Bennett from Denver Water. Bennett will continue to monitor the water temperatures and release additional cool water off the bottom (or through the Jet Valve) as needed. According to Bennett, "The optimum temperature range is between 50 and 60 degrees."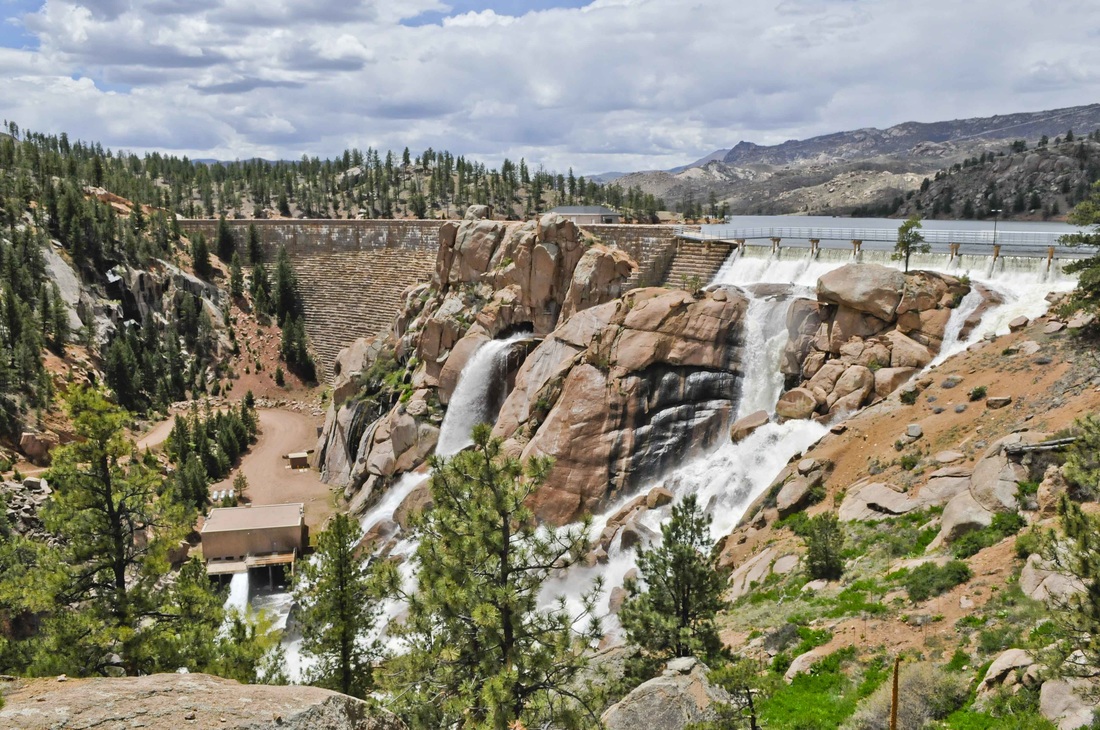 Cheesman Reservoir is full and flowing over the spillway. Denver Water uses three release points to manage the water temperatures below Cheesman Dam.
Currently, the water temperature is in the mid 50's in Cheesman Canyon, which is ideal for trout. Caddis are popping hard and the trout are loving life with the higher flows and increased feeding opportunities.
The biggest challenge is getting to the fish with the higher water levels. Anglers must pick and choose their spots wisely and target softer cushions behind boulders, logs, and other structure. All things considered, fishing has been very good during the high water season. I don't expect things to change anytime soon.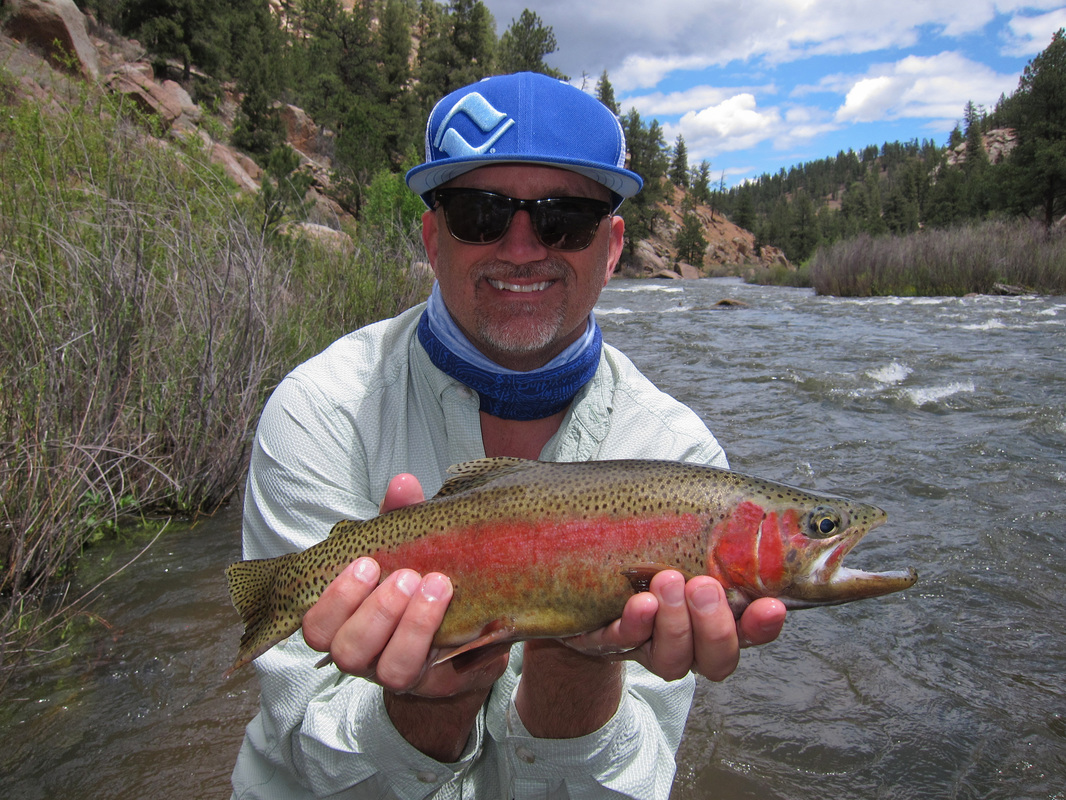 Despite the high flows (over 1000 cfs), fishing remains good in Cheesman Canyon. Aaron Evans fooled this beautiful rainbow on a Baetis nymph a few days ago.
Share this Post