North Fork Leases A Good Option During the High Water Season!
The North Fork of the South Platte River is a good option during the high-water season. Although the flow is high and off-colored (554 cfs) fishing can be good if you target the right water with the proper flies. Productive flies have been #10 Chamois Leeches, #14 pink San Juan Worms, #16 red Copper Johns, #18 chartreuse Hot Tail Flash Eggs and an assortment of flashy midge imitations.
To fish one of our private leases on the North Fork of the South Platte River call the Blue Quill Angler at (303) 674-4700 or email Jim Cannon at jimc@bluequillangler.com. We will do our best to get you on Boxwood Gulch, Long Meadow, The Meadows, or North Fork Ranch.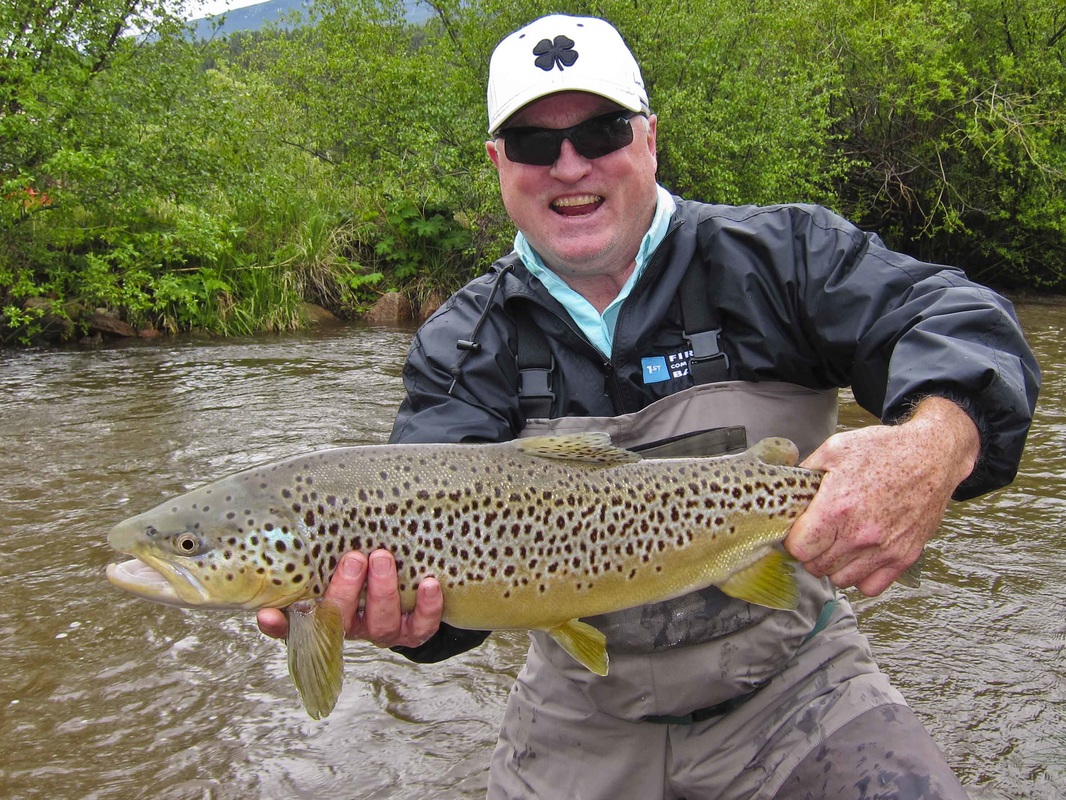 Andrew Williams landed this beautiful brown trout at Boxwood Gulch yesterday. Despite the high water, fly-fishers are still catching fish during the peak of run off.
Share this Post