It's Blue-Winged Olive Time
​​
Blue-winged olives have been pouring off in most drainages between 1 and 3 p.m. Prior to the hatch, an assortment of Baetis nymphs is effective in the transitional zones and shallow riffles. Some of my favorite Baetis nymphs include: size 20-22 Mercury Baetis, Mercury Flashback Pheasant Tails, Foam Wing Emergers, Stalcup's Baetis, Barr Emergers, and Jujubaetis.
Once the duns become evident, a size 20Blue Dun, Blue Quill, Parachute Adams, Parachute BWO, Barr's Vis-A-Dun, Cannon's Snow Shoe Dun, or a Mathew's Sparkle Dun is perfect to fool the surface feeders. Don't forget to use long leaders terminating in 6 and 7X tippet. Dry fly fishing has been "off the charts" in many watersheds throughout the central Rockies.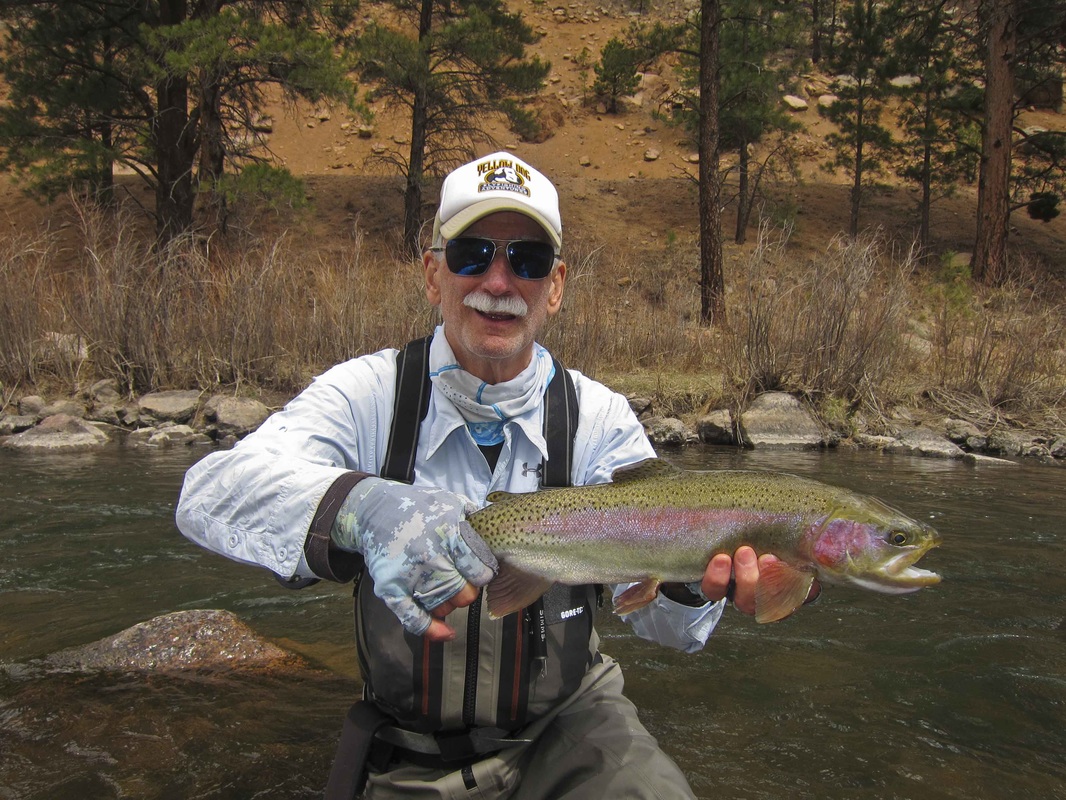 Dr. Fred Miller landed this huge rainbow with a size 20 Mathew's Sparkle Dun during the height of a blue-winged olive hatch on the South Platte River.
Share this Post