Spring Run Off is in Full Swing But You Don't Have to Quit Fishing!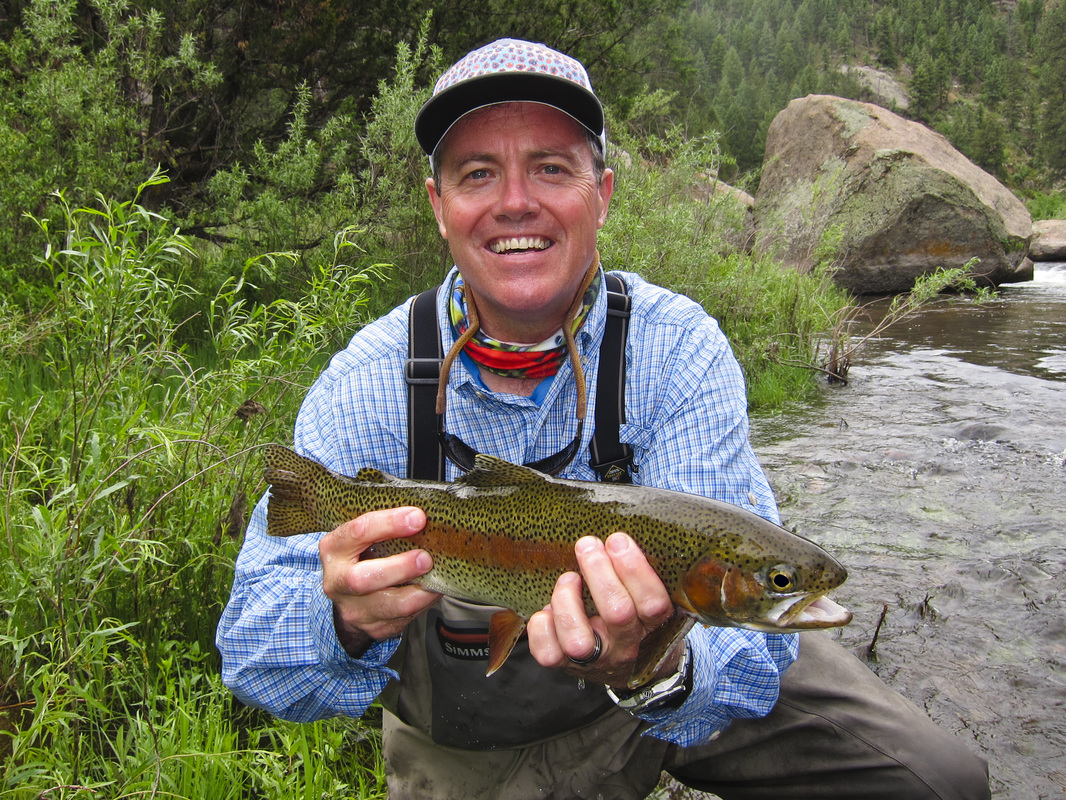 Fishing has been good as of late, despite spring run off. Mark Adams shows off a beautiful rainbow hefooled with a Baetis nymph a few days ago.Tailwaters are your best bet this time of year.
Here is an up-to-date list of river levels on some of the most popular fishing destinations in Colorado.
South Platte below Spinney Reservoir, 75 cfs
South Platte below Elevenmile Reservoir 75 cfs
South Platte below Cheesman Reservoir 456 cfs
Blue below Dillon Reservoir 1300 cfs
Colorado at Parshall 2755 cfs
Colorado near Kremmling 4020
Eagle near Gypsum 3460 cfs
Frying Pan below Ruedi Reservoir 300 cfs
Roaring Fork near Glenwood Springs 5330 cfs
Gunnison near Gunnison 2640
East near Almont 1540 cfs
Taylor below Taylor Park Reservoir 560 cfs
Conejos below Platoro Reservoir 436 cfs
Rio Grand near Creed 1200 cfs
Arkansas below Salida 2800 cfs
Animas near Durango 3070
Delores below McPhee Reservoir 799 cfs
Cache La Poudre River near Fort Collins 2540
Yampa below Stagecoach Reservoir 117 cfs
Yampa at Steamboat 2680 cfs
Share this Post