Autumn is my favorite time of year! Anglers are enjoying phenomenal dry fly fishing with Tricos and blue-winged olives and the nymph fishing is not shabby either.
I recommend stocking your fly boxes with an assortment of Trico nymphs, Baetis nymphs, and plenty of midge larva and pupa. Dry fly enthusiast should carry Trico duns, Trico spinners, drowned Tricos, and Mathew's Sparkle Duns to fool surface feeders.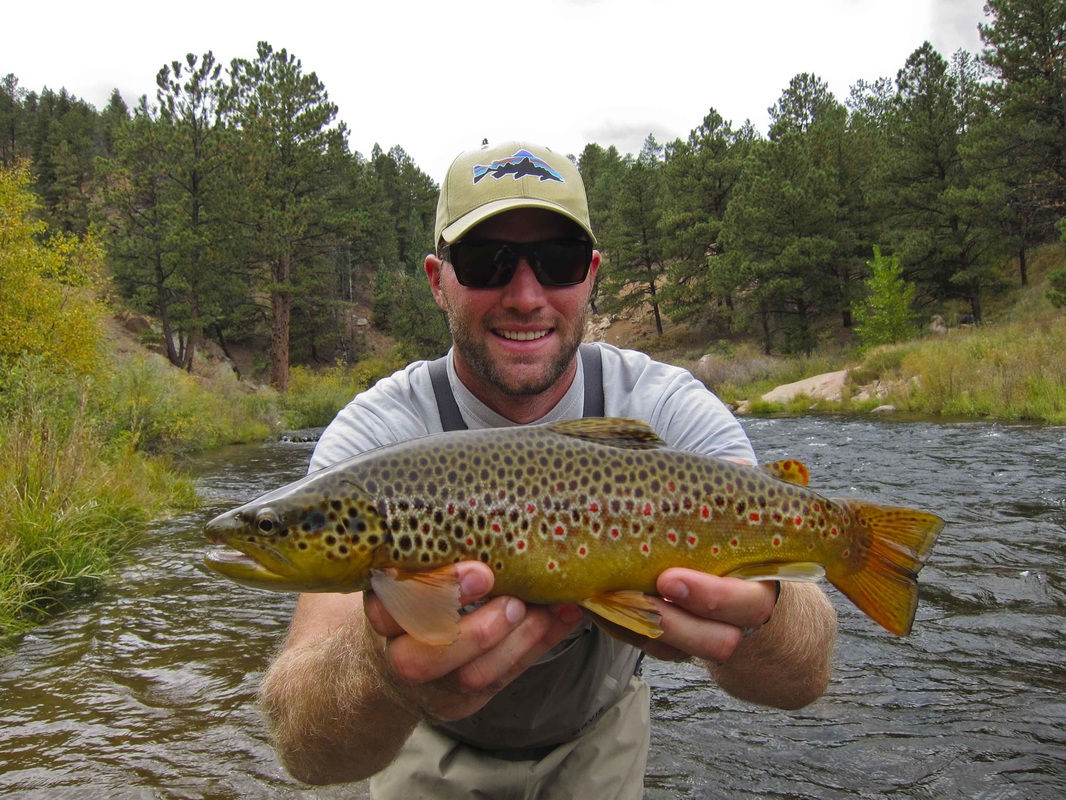 Trent Hartwig fooled this stunning South Platte brown with a Jujubaetis. Trout key heavily on Baetis nymphs this time of year.
Share this Post