Don't Quit Now, Fishing is Just Getting Good!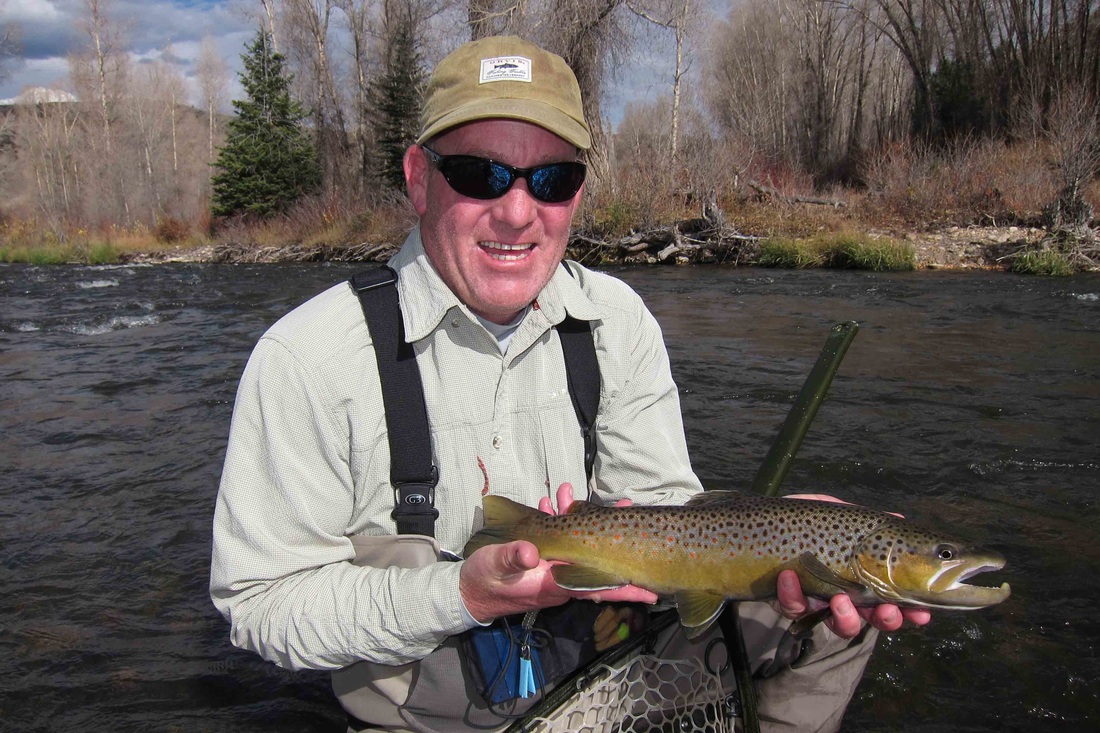 Mark Lukacs shows off a beautiful brown trout that he fooled with a streamer. Streamers are deadly this time of year.
The leaves have dropped but fishing is still good throughout the state of Colorado. Several tailwaters are fishing well with and assortment of dry flies and nymphs. Sporadic mid-day Trico hatches continue through Halloween and the "olive" hatches have been spectacular each afternoon between 1 and 3 p.m. During the non-hatch periods, it's hard to go wrong with egg/midge (Baetis) combos.
Many of the state's fabled freestones are fishing well too. Midges and blue-winged olives are keeping trout active from 10 a.m. to 3 p.m. As an added bonus, the streamer fishing has been very good as of late.
Share this Post