Winter Fly Fishing: Think Simple, Sparse, and most importantly Small!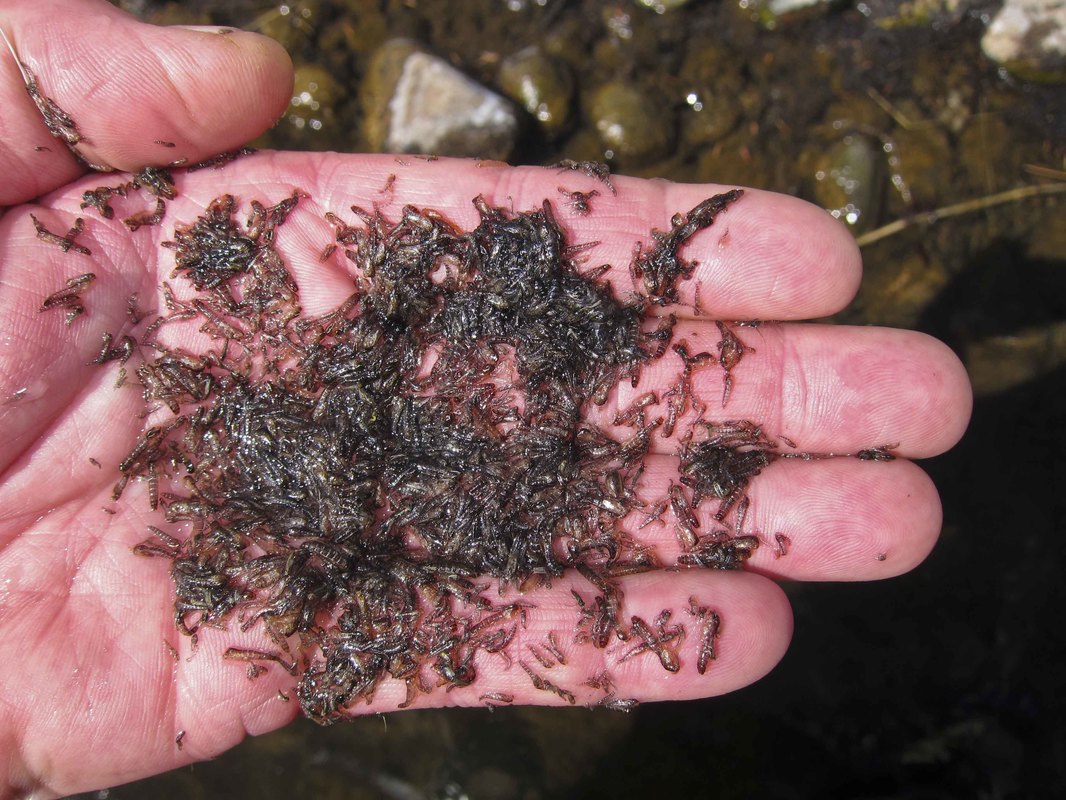 What midges lack in size, they make up in numbers. Make sure you have an ample supply of midge larvae and pupae in sizes 22-26 this time of year.Midges are the main hatch throughout the winter months.
To be successful this time of year, you'll need to fill your fly boxes with an assortment of midge larva and pupa. Some of my favorites include #18-20 Pale Olive Larva, #18-20 Red Larva, #18-22 Mercury Blood Midges, #20-22 Mercury Black Beauties, #20-22 Mercury Midges, #20-22 Manhattan Midges, #22-24 Top Secret Midges, and #20-22 Minute Midges. These patterns are easy to tie but don't let their simplicity fool you! You may purchase some of these patterns here.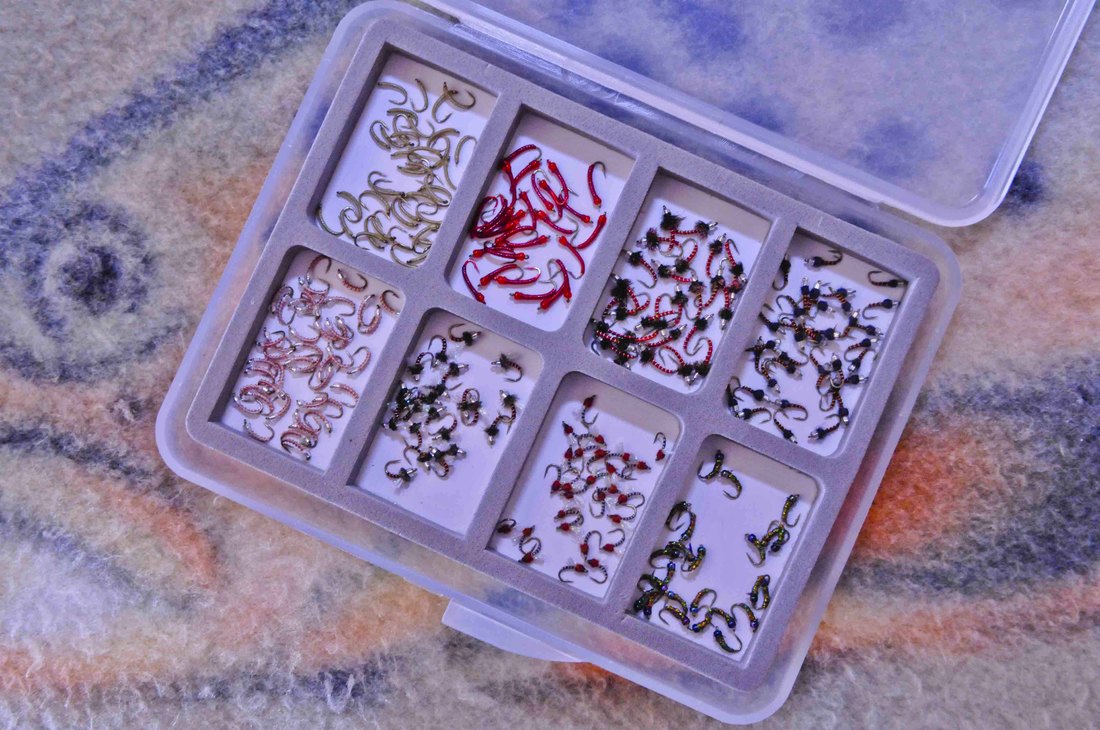 Successful winter fishing begins with a fly box stuffed with midges. Oftentimes, the difference between catching fish and not catching fish, is fishing with a size 24 instead of a 22.
Share this Post