The Nuclear Egg is a Must-Have this Time of Year
As March unfolds, rainbow trout (cutthroats and cutbows) begin showing signs of spawning. This annual ritual signifies the true beginning of spring and the warmer weather that lies ahead. As rainbows prepare for future generations they instinctively become aggressive and territorial. For the next several weeks, egg patterns are important in fooling trout, especially as migratory (lake-run) fish move upstream from reservoirs in search of spawning flats.
It's no secret that one of my favorite shoulder-season patterns is the Nuclear Egg. It is a proven pattern that all anglers should carry in their fly box.
The Nuclear Egg has an interesting history that is worth sharing. While guiding for steelhead on Michigan's Betsie River, Walt Grau, Orvis-Endorsed guide from the Pere Marquette Lodge, kept noticing colored yarn clippings on the snow near the river's edge. One day Grau stumbled upon a "steelheader" that was adding yarn to spawn that was already on a snelled hook. This angler was using a monofilament loop on the snelled hook (inserting the yarn into the mono-loop and then closing it tightly) and consistently catching steelhead. It was soon discovered that the steelies would bite just on yarn.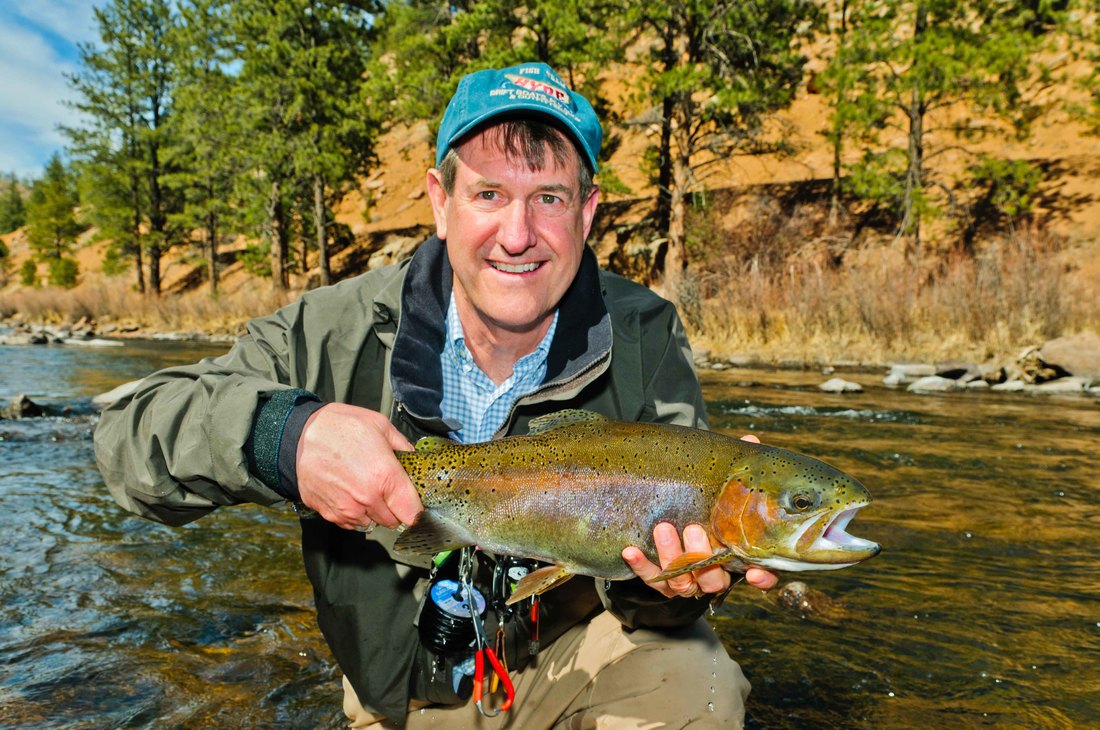 Egg-midge and egg-Baetis combos are deadly this time of year. One of my favorite egg patterns is the Nuclear Egg. Rainbows like thisSouth Platte beauty key on eggs for the next 6 weeks.
Anglers found that by using one color for the nucleus and another for the outer membrane or "halo" they could make a deadly single egg imitation. That evening Grau took this concept to the tying vise and the Nuclear Egg was born. The Nuclear Egg was introduced to Colorado angler Bob Kennedy, a Michigan native and close friend of Grau's that sent two dozen to his close friend Roger Bittell a guide at the Blue Quill Angler. Bittell is credited with popularizing the Nuclear Egg in the Rocky Mountain area. ​
Nuclear Egg Recipe:
Hook: #14-18 Tiemco 2457
Thread: 6/O orange, Danville Thread
Nucleus: Dark orange Mc Fly Foam
Halo: Champagne Glo Bug Yarn
Share this Post