Spring-like conditions are unfolding quickly in the central Rocky Mountains. Fly fishing enthusiasts are grinning ear-to-ear with arrival of warmer weather, longer days, reliable hatches, and increased activity from the trout.
As a general rule, by the latter part of March, trout begin to spread out into the riffles once again.Much of this is a result of rising water temperatures, which triggers increased activity from the trout and the hatching of blue-winged olive mayflies. Don't forget about midges–as this can be a huge oversight! Midge hatches remain strong (especially the "big" spring midge) throughout March offering some of the better nymph fishing opportunities.
Success this time of begins by nymphing mid-channel shelves and gravel bars. If a midge hatch becomes evident, look for suspended fish feeding on tiny midge pupa in the transitional zones. Look for a color change in the substrate as this helps decipher where the drop off is. Size 18-24 Black Beauties and Top Secret Midges are excellent midge imposters this time of year.
Later in the day (1-3 p.m.), anglers should prepare themselves for good nymph-fishing in the riffles with Baetis nymphs. Its hard to go wrong with a #20-22 Jujubaetis or a Stalcup's Baetis. Overcast days like pictured below produce the best hatches because the duns remain on the water longer in an attempt to dry their wings. Hot and dry days accerlate the emerging process and the duns get off the water quickly. Some of my favorite blue-winged olives patterns include a #20 Mathew's Sparkle Dun, #20 Hi-Vis Baetis, and #20 Cannon's Snow Shoe Dun.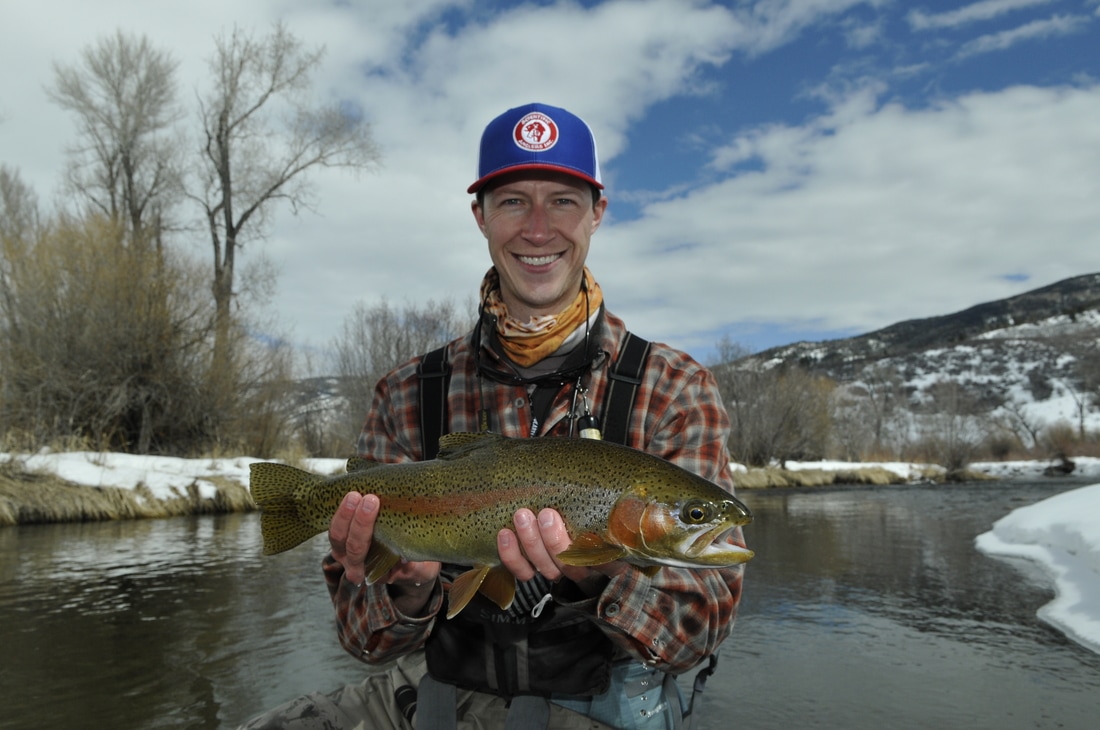 Anglers are all smiles with the recent warm weather trend. Fishing has been good with midge pupa and Baetis nymphs. Look for excellent dry fly fishing in the weeks to come, especially on overcast days!
Share this Post