It took a while, but spring run-off is finally prevailing on the majority of streams in Colorado! There are still a few tailwaters with low flows because the reservoir above have not filled yet. Government agencies are holding water back in an effort to fill Cheesman Reservoir, Spinney Reservoir, and Eleven Mile Reservoir, etc. until they reach full pool. That is good news as the majority of the state's freestone streams are blown out!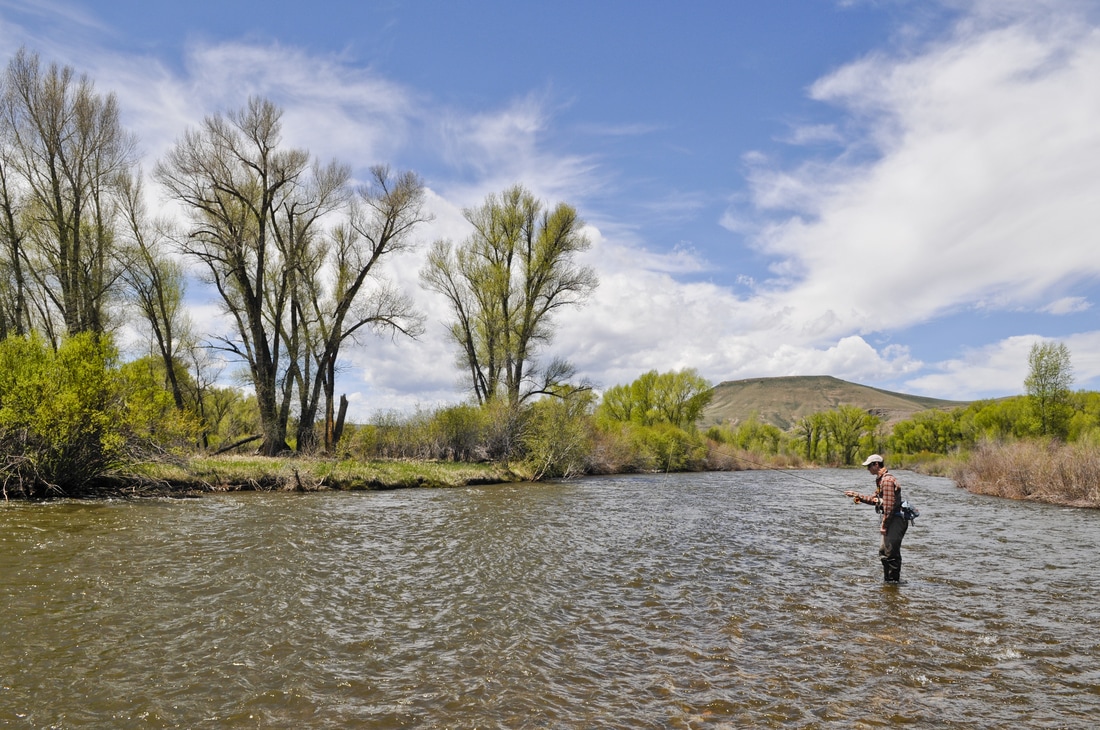 Spring run-off is in full force in Colorado. Its time to break out the Pink San Juan Worms, Chamois Leeches, and Pat's Rubber Legs and target the soft water margins and bank water.
Here is an up-to-date report river on some of the most popular fishing destinations in Colorado. It highlights some of Colorado's best freestones and tailwater fisheries.
​South Platte below Spinney Reservoir, 117 cfs
South Platte below Elevenmile Reservoir 73 cfs
South Platte below Cheesman Reservoir 101 cfs
Blue below Dillon Reservoir 1200 cfs
Colorado at Parshall 2040 cfs
Colorado near Kremmling 4260
Eagle near Gypsum 2710 cfs
Frying Pan below Ruedi Reservoir 565 cfs
Roaring Fork near Glenwood Springs 4580 cfs
Gunnison near Gunnison 4140
East near Almont 2290cfs
Taylor below Taylor Park Reservoir 450 cfs
Conejos below Platoro Reservoir 61 cfs
Rio Grand near Creed 1200 cfs
Arkansas below Salida 2100 cfs
Animas near Durango 3690
Delores below McPhee Reservoir 1330 cfs
Cache La Poudre River near Fort Collins 1820 cfs
​Uncompahgre River belowRidgeway Reservoir 544 cfs
Yampa below Stagecoach Reservoir 40 cfs
Yampa at Steamboat 2870 cfs
Share this Post