Anglers throughout the state of Colorado are finding excellent dry fly fishing as of late! Currently, Colorado's tailwaters are providing fly-fishers with reliable dry fly fishing with pale morning duns, yellow sallies, caddis and Tricos. River levels are perfect and the trout are eating a variety of surface offerings with confidence!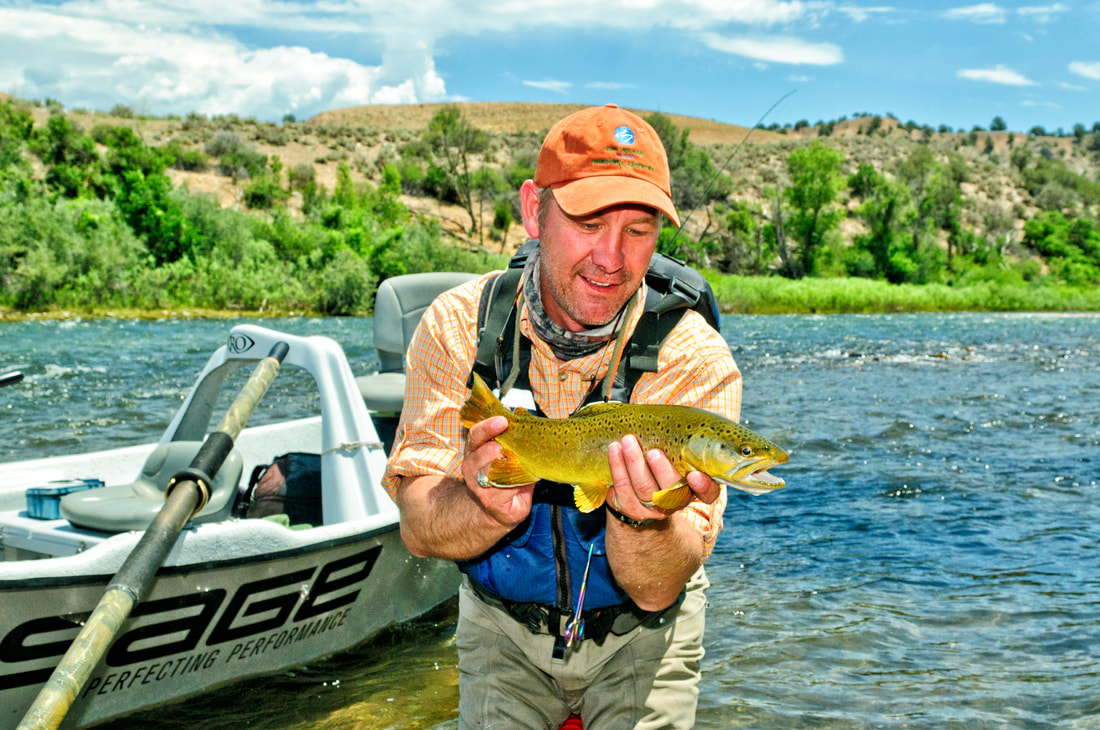 Brian Leen fooled this beautiful Roaring Fork brown trout with a size 12 Mathew's Sparkle Dun Green Drake. The green drake hatches have been excellent as of late on many of Colorado's fabled freestone rivers.
Freestones streams are providing legendary dry fly fishing with caddis, yellow sallies, pale morning duns, golden stoneflies, and green drakes. Nymphing is not even a consideration right now with the explosive dry fly fishing! Anglers can begin their day by fishing with caddis or yellow stimulators, then switch to PMD's mid day, then the finale includes green drakes between 1 and 3 p.m. If you're a die hard, you'll find good caddis fishing in the evenings after 5 pm. Flies of choice have been #14-16 yellow Stimulators, #14-16 yellow Humpies, #10-12 Hen Wing Green Drake, #10-12 Mathew's Sparkle Dun Green Drake, Mathew's Sparkle Dun PMD, and #14 Elk Hair Caddis.
In the Gunnison Valley, anglers are experiencing one of the best green drake hatches in recent memory. If you are fortunate enough to have overcast skies, the dry fly fishing is a good as its gets. Its not uncommon to see 8-10 fish rising in a glassy pool or in the tailout of a run. On a recent float below Almont, my partner and I netted 20 fish a piece on green drakes and lost many, many more. The caddis and pale morning dun hatches are equally impressive right now in the Gunnison Valley!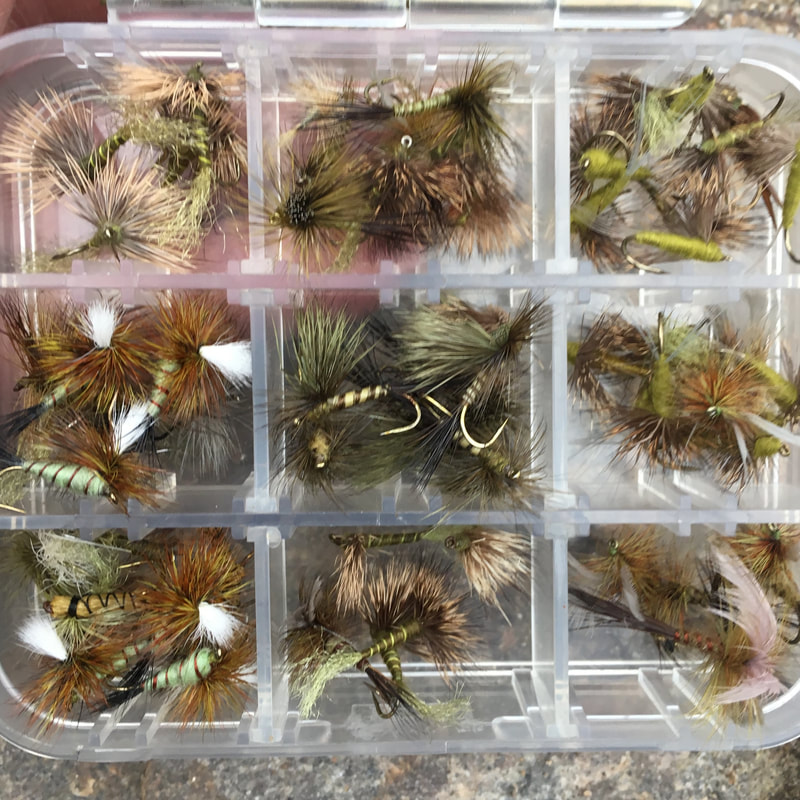 A thorough selection of green drakes are important right now. I would recommend carrying size 10-12 Mathew's Sparke Dun, Hair Wing Green Drake Emergers, Parachute Green Drakes, Extended Body Green Drakes, and Colorado Hen Wing Green Drakes. Make sure you carry and ample supply as the strikes are aggressive and its not uncommon to have several break off's.
Look for the state's dry fly fishing to stay strong for the remainder of the summer season. Get out while you can–it's pretty impressive right now!
Share this Post