Rio Manso Lodge is located in northern Patagonia near the border of Chile. It is nestled in Argentina's Nahuel Huapi National Park along the banks of Lake Hess and the Rio Manso.Fly fishing in the heart of Patagonia, is a unique experience, one you'll never forget!
When you visit Patagonia, you have the opportunity to sample a variety of fisheries including small streams, large rivers, intimate spring creeks, and deep lakes where large brown, hefty rainbow and trophy brook trout swim. You'll earn every fish you catch in these watersheds; but the rewards are worth the effort!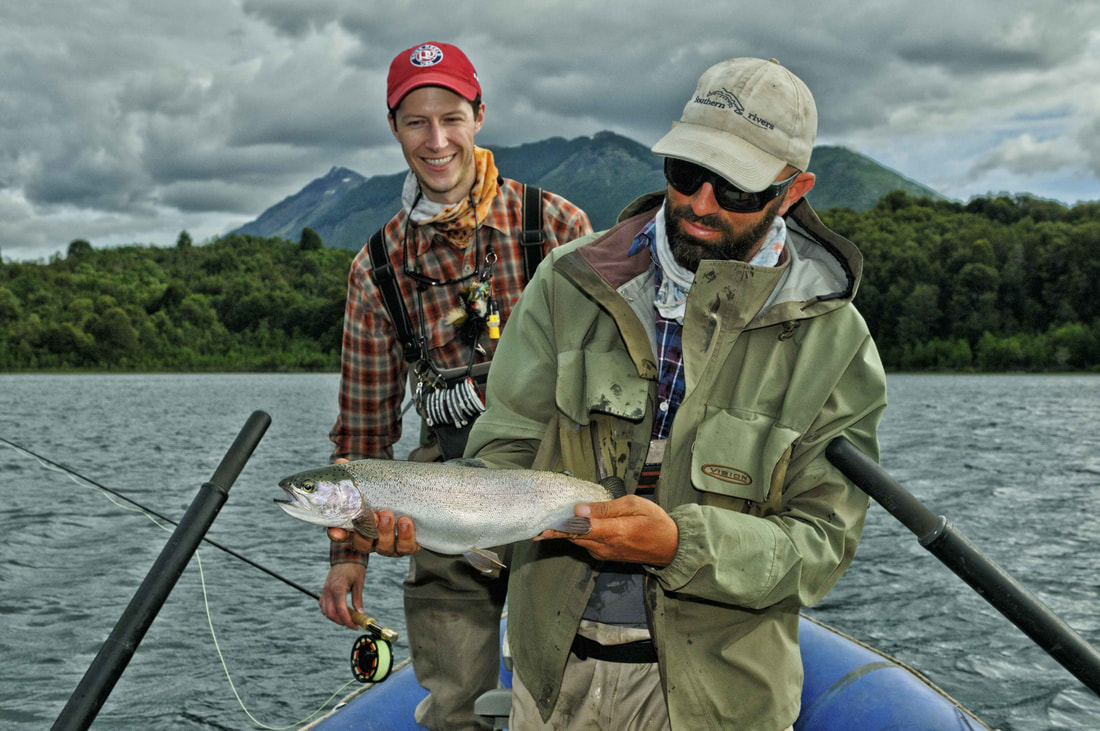 Lago Hess is an amazing stillwater fishery. Forrest Dorsey and Juan Pablo Benaglio combined forces to put this beautiful rainbow in the net. This rainbow fell for a Pycho Ant fished tight to the reeds.
Famous for its unique blend of big fish and technical fishing, the smooth, glassy currents near the Channels of Lago Hess provide a great dry fly challenge to any angler. Similar to a Montana spring creek, large fish often cruise the banks making this area some of the most challenging fishing in the area. Large crafty browns, super-selective rainbows, and opportunistic brook trout reside in this stretch.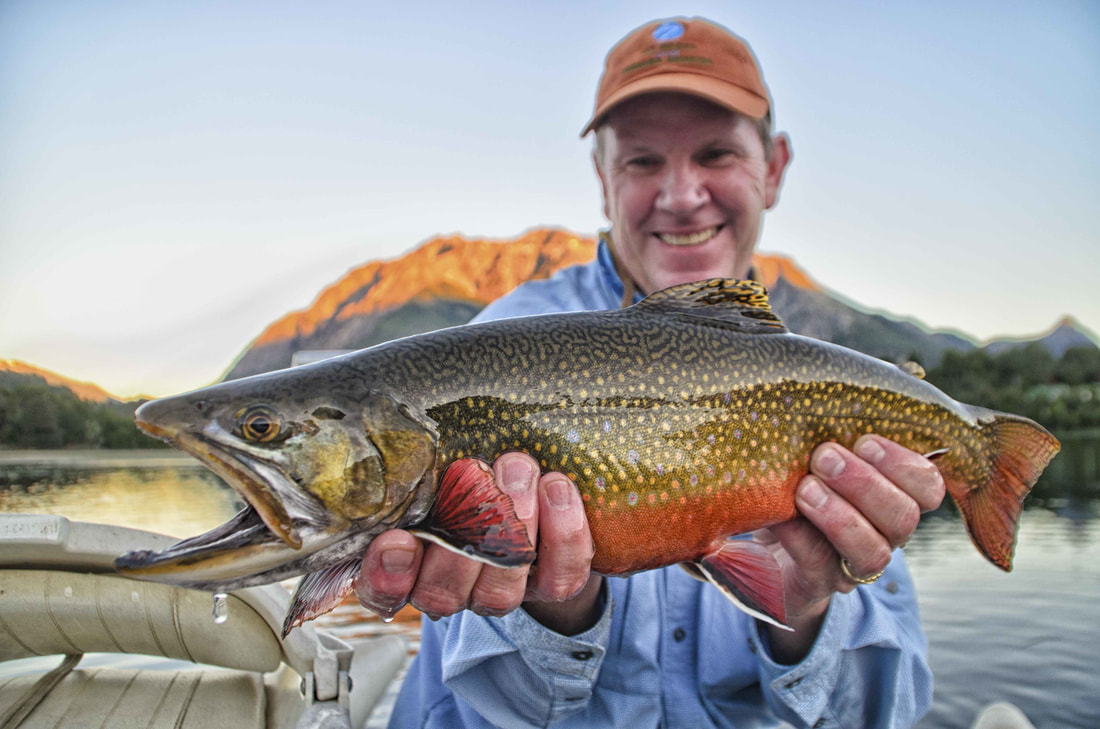 This thick-bodied brook trout was fooled in the Channels of Lago Hess with a size 14 Parachute Adams during and evening mayfly hatch. The Channels of Lago Hess will bring the best out of any serious dry fly angler. Horacio Maida photo
One of the best stillwaters near Rio Manso Lodge is Lago Fonck. This four mile long lake offers anglers the opportunity to hook big rainbows, browns, and brook trout. Dragon flies and damsels hatch on the lake and trout cruise the lakeshore weed beds in search of a meal. This presents the perfect opportunity to fish with big dry flies or a streamer (olive Woolley Bugger) to fool these monsters. You'll fish the edges from a Carolina skiff, working the structure where the trout reside.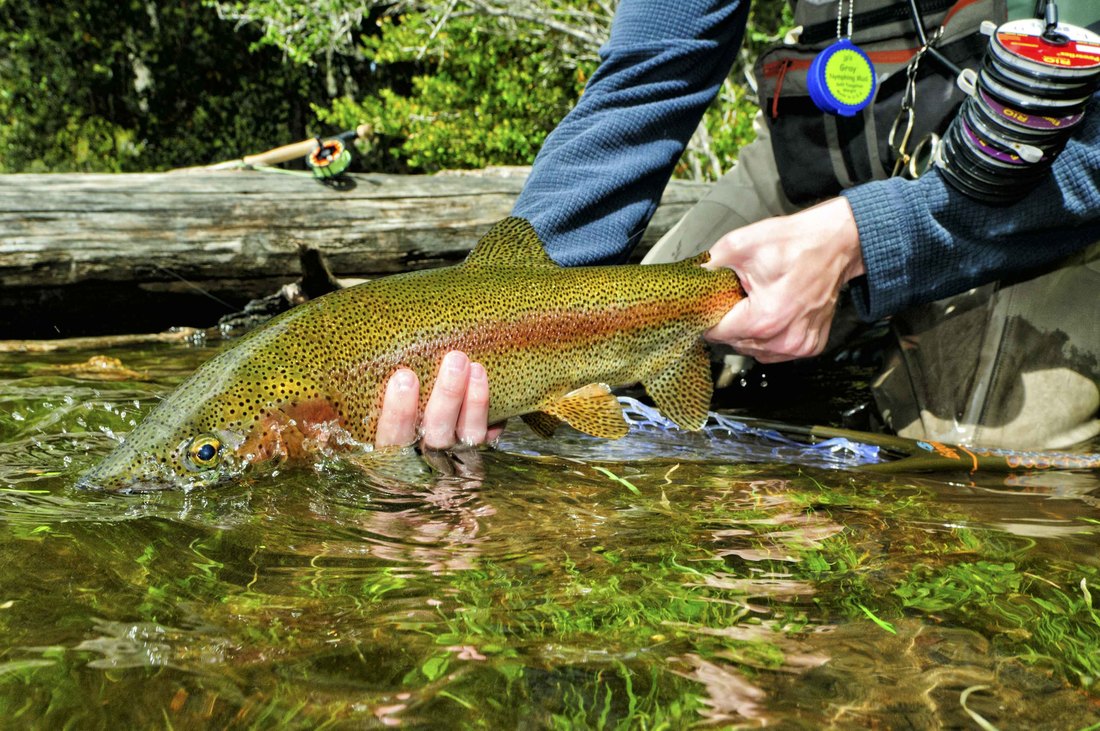 This rainbow was taken on a size 6 dragon fly. Lago Fonck is among the favorite stillwater fisheries in the area.
The Rio Manso River is one of the prettiest trout streams I've ever fished.When you fish on Rio Manso, a lot of your time is spent fishing with streamers and sinking lines. Hatches on most of the river are sporadic and the biggest fish are often enticed with streamers. A 9 foot, 6 weight rod, with a 250 grain sink tip (SA Cold Sonar 25) is perfect for any situation you'll encounter on the Rio Manso River.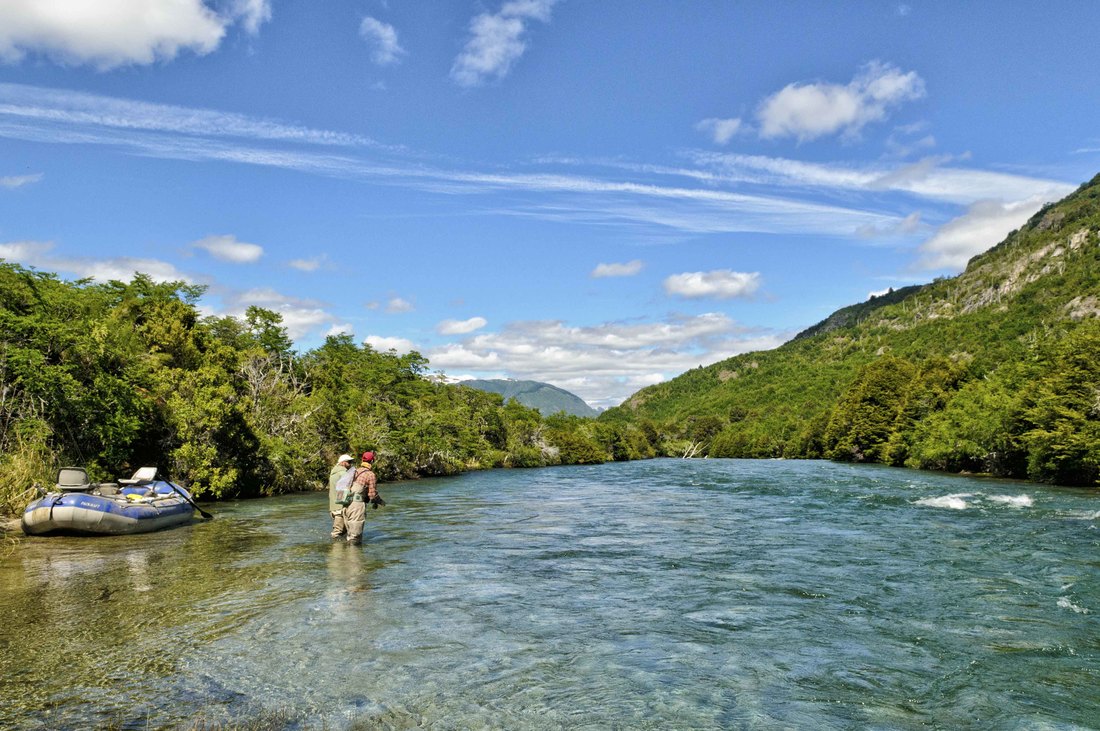 Streamers produce some of the biggest fish on the Rio Manso River. The river is comprised of beautiful habit, including riffles, runs, glassy pools, and deep drop off's.
Lunch is a special part of the day in Argentina. It begins with appetizers and a glass of Malbec. Lunch typically last for about an hour, which is one of the most relaxing parts of the day. It is not uncommon for the guides to grill salmon or a rib eye steak streamside (lakeside). This region is known for its superb grass-fed beef and phenomenal red wine. Malbec is a local favorite.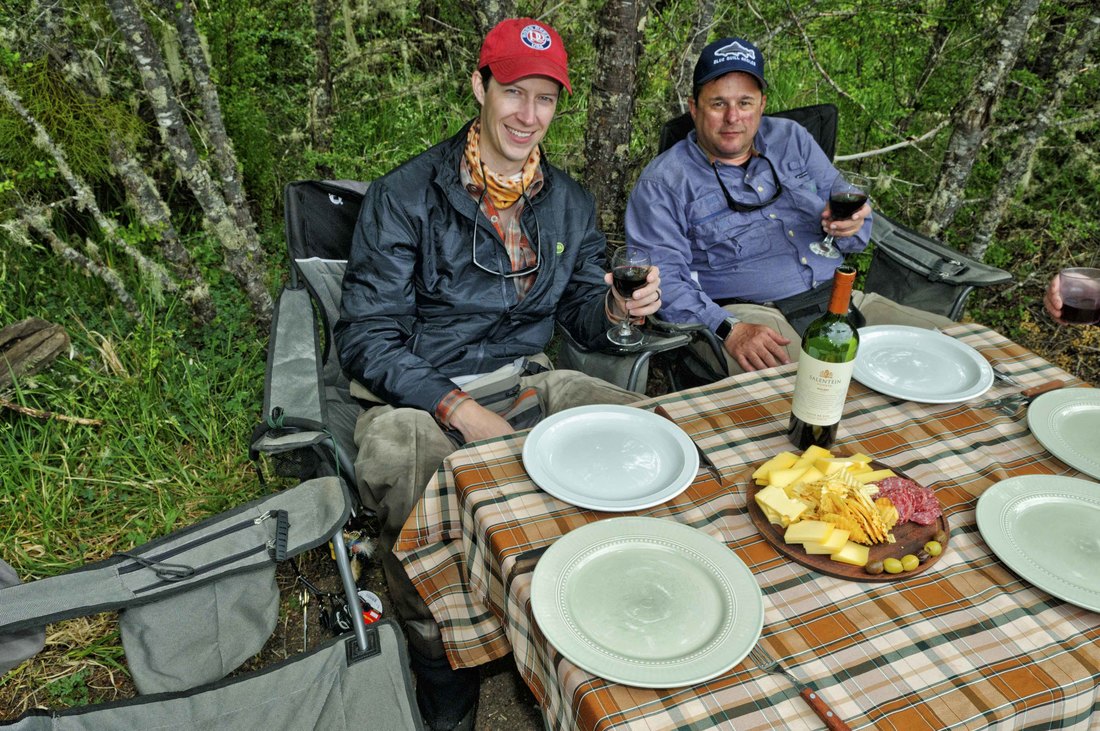 Forrest Dorsey and Craig Davis enjoy a glass of Malbec during the noon-hour. The food is great and the surrounding scenery is stunning. Patagonia is proof that trout don't live in ugly places.
Fishing in Patagonia should be on everyone's bucket list. Your visit to Patagonia will be life-changing experience that you'll never forget.
Share this Post