Cheesman Reservoir 96% Full and not Expected to Fill
For the first time since 2013, Cheesman Reservoir is not expected to fill and spill.  "We did not fill Cheesman in 2012 and 2013.  This summer is looking a lot like 2012" said Dave Bennett from Denver Water. It's gonna be a hot, dry summer, with low flows along the entire South Platte corridor. The good news is that Cheesman Reservoir is currently at 96% capacity, the bad news is that is is dropping due to downstream demand.  On the positive side of things, river levels are currently at 205 cfs (outflows), and the water temperature is running between 44 and 48 degrees  (in Cheesman Canyon, much warmer downstream near Deckers), which is ideal for thriving populations of trout.
​A huge thanks to Denver Water and Colorado Parks and Wildlife, for their impeccable water and temperature management to protect this fragile resource. The angling community commends you for your efforts!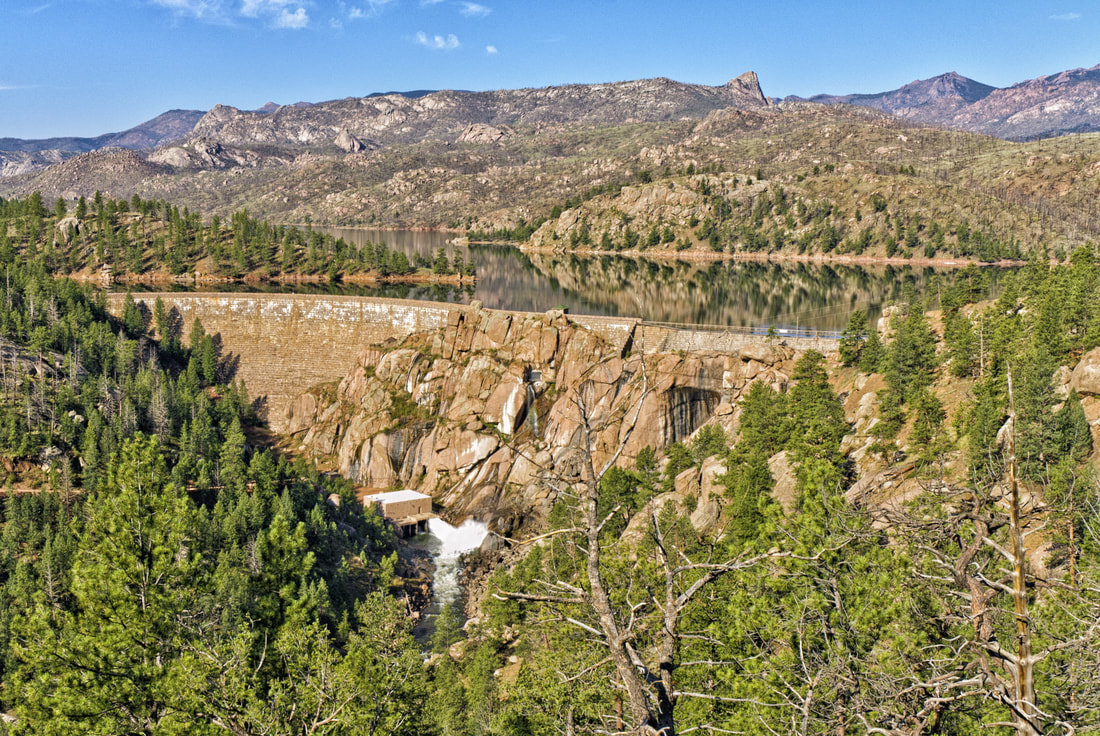 Cheesman Reservoir was named after Walter Scott Cheesman.  The reservoir was built in 1905 and was once the tallest stillwater impoundment at 221 feet above the streambed. Cheesman Reservoir was the first dam to be built in the South Platte corridor and has been designated as a National Civic Engineering Landmark. 
Some Interesting Facts About Cheesman Reservoir
Reservoir Capacity:  79,064 acre-feet. An acre-foot is 453, 560 cubic feet, or 325, 851 U.S gallons to put things in perspective
Elevation at Spillway in Crest Feet: 6842
Dam Height above Streambed: 221 feet
Release Points:  Bottom release, Jet Valve (60 feet below full pool), and the spillway once the reservoir reaches full pool. All the water is now coming off the bottom. Currently, the reservoir is about two feet from the spillway.
Share this Post